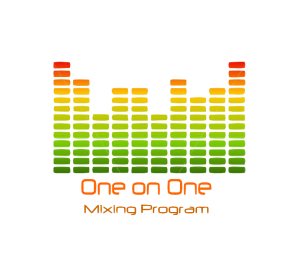 Learn how to Mix Your Music.
Do you run into the problem
With your mix not translating well on different speakers?
Asking yourself, "It sounded great on my monitors but not in my car."
Your drums not sounding big and punchy, not cutting through in the mix.
Your sound field is too narrow and doesn't sound wide even when you panned everything hard left  and right.
You can't seem to get In Your Face Vocals no matter how much you EQ and Compress them.
---
Or Have you asked simpler questions such as
Where do I start?
Is this mix complete?
What else can I do?
With my One on One Mixing Program you can learn how to mix your music from beginning to end.
It is a 3 course class that will take 1-2 hours each course.
I will mix your song LIVE. This means you will be watching and listening while I mix your song to a final product having it radio ready.
---
During each course
You will be able to ask me questions throughout the entire process.
See and hear techniques, tricks, and the process I use on just about every mix.
The 1st course we will start off by setting up the session and editing each track.
In the 2nd course we will Mix your song using EQ, Compression, and start automation.
In the last course we will finish the song by spicing it up with todays FX and use in depth automation.
---
Who Am I?
My Name is Matt Montanez.
I am a full-time recording and mixing engineer.
I graduated from the Los Angeles Recording School.
I've interned and have worked out of major studios.
I have my own studio in Fresno, CA and work with Nas' artist Fashawn.
I have been mentored and work for very talented producers and engineers who have placements with Chris Brown, Justin Bieber, J-Lo and many more.
---
By the end of this program
You will have an understanding of
Where to start
When your mix is complete
How to use EQ and Compression efficiently
The dos and don'ts when mixing
And Get Your song radio ready!
---
How to get started with the One on One Mixing Program
You can email me so we can set a date and time to start your program.
Once set, the program will be taught in person at my studio in Fresno, CA.
You will then be able to watch, hear, and ask questions
all while your song is being mixed by me.
---
To Get Access To This Service
This service is $75/hour at my studio.
I must receive payment before any mixing takes place.
I do offer payment plans if interested.
---
Questions?
Feel free to contact me.